Congratulations Talent Co. Business of the Year, Best Educational Service For North West Metro, International Children's Awards "Best Local Activity", Dancelife Unite Senior State & National Champions! State Title Champion Studio And Winners of 5 National Titles!
2020 ENROLMENTS NOW OPEN!
CONTACT US TODAY
At Talent Co. Dance & Entertainment you are part of a family. Every student is cared for as if they were our very own. Our mission is to build versatile, well-rounded dancers, while building the self-esteem and confidence of each individual. Years of study & dedication have given us the experience needed to become the professionals we are today. Our objective is to continue building a foundation for our students so they will have the ability to succeed in dance as well as in life.
Whether you are 15 years old and already passionate about dance and performance, 2 years old and excited about pink leotards, Talent Co. has something for you. Our specialised ballet, jazz, acrobatics, hip hop and performance programs offer an exciting curriculum and class choices designed to make dance and performing with Talent Co. a meaningful and happy experience for all, we offer classes 'just for fun' or 'competition & performance'. Your choice!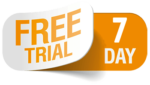 We can give your child the dream to learn, offering over 100 classes a week in EVERY genre of dance and drama, in a state of the art air-conditioned facility with 5 studio spaces, café', dance shop and so much more. Give your child the best possible start by choosing a studio with fully qualified teachers. Our quality tuition is inspired by our principal, a national assessor and examiner of dance studios throughout Australia! Find out for yourself why Talent Co. is among one of WA's most popular studios and why we are one of the biggest studios in Australia. Catering to recreational students to elite competitors we have something for everyone. Celebrating 20 very successful years, including the ONLY studio in WA to be crowned overall National Champions, when all classes cost the same why not give your child the best! 2020 Enrolments NOW open, VERY limited positions available with strict class sizes applied. Contact us today for first round enrolment offer packs.
At Talent Co. we have established a more flexible approach to the development of technique and a more varied curriculum allowing students to experience the beauty of classical ballet in all its forms, a more 'up-to-date' style of jazz and a faster paced and more dynamic tap syllabus.
Under the direction of Bianca Chater, the teachers at Talent Co. have extensive training and experience in teaching children. They are sensitive to the needs of the individual child and are able to communicate with them on their own level.
It is our aim to create an environment for all our students that will encourage and reward effort and achievement. It is important to us to create a less internally competitive environment with students rewarded for their personal achievements and artistry. The focus remains firmly on making dance education fun and enjoyable in a supportive environment designed to enhance self esteem. (we also keep things hassle free for mum!) Dance classes will offer a chance for children to make new friends and learn social skills, we encourage this by having many special events such as studio sleep overs and discos.
Talent Co. has earned an outstanding reputation for excellence, awarded the Western Australian Academy of Performing Arts, Best Dance School Performance shield, Business of the Year and has been recognized at various competitions and eisteddfods as having some of WA's top future dancers.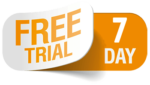 Annual concerts are held mid December. These are a wonderful way for students to display their year's efforts, and for families and friends to appreciate and encourage their development. Other performances throughout the year include events such as Telethon, the Channel 7 Christmas Pageant, local fairs, festivals and eisteddfods. These are another opportunity for students to gain performance experience, whilst contributing to the local community. All performances are optional.
We always look forward to new students joining our 'dance family', and as soon as you walk through the doors you will be greeted with a smile and an outstretched hand ready to help and guide you into the wonderful world of dance.