Talent Co. studio colours are fuchsia pink (hot pink) and black. Only these two colours (any combination) are acceptable for all Talent Co. classes. (Department stores such as Best and Less have a great range of dancewear suitable for all our classes! For all your 'shoes' and accessories we recommend www.stageandstudiodancewear.com.au for the lowest available prices and complementary delivery to Talent Co.)
LIL'DANCERS
Tutus or fairy dress-up
BALLET/LYRICAL
Black or Pink Leotard, Chiffon Skirt or short shorts 16+, Pink Ballet tights,
Split sole ballet pumps
JAZZ/TAP/HIP HOP/MUSICAL THEATRE
Leotards, Singlets, Crop Tops, Shorts or leggins,
Tan Split Sole Acrobatic Pumps (trainers for Hip Hop, Tan Tap Shoes for Tap)
ACROBATICS/CHEERLEADING/TUMBLING
Leotards, Singlets, Crop Tops, Shorts or leggins,
Tan Split Sole Acrobatic Pumps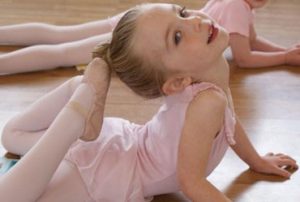 Please make sure students are wearing the appropriate uniform/dance attire before leaving for dance class. It is not uncommon for students to try to wear something different. Whether it is a matter of self expression or a simple act of modesty, it is important instructionally for students to wear the appropriate attire.
Although only compulsory for examination/competition students, Talent Co. uniforms may be ordered at the studio (Talent Co. T-shirts, singlet's, jackets, leotards and pants, see uniform shop located in the waiting room for more information.)
Hair should be styled neatly/securely away from the face, preferably in a bun. NO FRINGES. Good hygiene is a must in the dance studio as a prevention of illness and as a courtesy towards others.