2015 Important Dates
Friday 4th September Troupe Showcase (@ Morley Sport & Rec Centre)
Friday 18th Sept – 25th Sept GTB National Finals (Gold Coast) Studio Closed
Saturday 29th Sept-8th Oct Bayswater Dance Competitions (Morley)
Saturday 28th November Wanneroo Show Performance (5:15-6:15pm)
Saturday 5th December Channel 7 Christmas Pageant
Friday 18th December Last Day Of Classes, Christmas Closure
Monday 12th January Classes Resume (Only 2015 Enrolled Students)
Tuesday 19th January Junior Concert Stage Rehearsal @ Sacred Heart College
Thursday 21st January Junior Concert Dress Rehearsal @ Sacred Heart College
Saturday 23rd January Junior Concert 1 (2:00pm)
Sunday 24th January Junior Concert 2 (2:00pm)
Wednesday 27th January Senior Concert Stage Rehearsal @ Sacred Heart College
Friday 29th January Senior Concert (7:30pm)
Monday 1st February New Classes Commence For 2016 (T.B.C.)
CONCERT SPECTACULAR
"A rare and magical moment happens…a child steps on stage… performs… and someone applauds. We think every child should have this moment."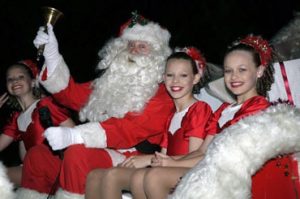 Talent Co. hold their Annual Concerts at the end of January – after the madness of Christmas and New Year. We find that families are too busy with end of year events to even think about throwing Concert madness in at this time, by having our Concert in January it gives the children something to look forward to after a long break from school (also giving parents the opportunity to give concert accessories as Christmas presents).
Talent Co Dance & Entertainment performs our Annual Concert Showcase at the beautiful RNDM Theatre, Sacred Heart College Sorrento, one of Perth's premiere concert venues.
This stunning theatre seats 500 people in plush comfortable seating with plenty of leg room. With a large stage and fantastic backstage area for the students, the venue aids to highlight the talented performers on stage.
The annual concert is one of our premiere evenings for the year, giving friends and family the opportunity to see their child's hard work and effort from throughout the year, and also for teachers to award our outstanding students. A night of incredible entertainment and memories forever.
ANNUAL CABARET
Cabaret is held annually in October and is an opportunity for students who do private lessons to learn solos, duos and trio's a chance to perform in front of friends and family. (This is an option available to all students). We also have a performance by each of our teachers, giving students the chance to see their role models in action.
The evening is held in a very relaxed social atmosphere. Families are invited to book tables, and are allowed to bring along snacks and drinks (this is a licensed event). Lit by candlelight and stunning table arrangements, it always proves to be an event not to be missed.
Cabaret night is held at the Morley Sport and Recreation Centre on Wellington Road, Morley.
PERFORMANCE OPPORTUNITIES
Talent Co. Dance and Entertainment regularly performs and competes in the following events:
NATIONAL COMPETITIONS AND EVENTS
BAYSWATER FESTIVAL OF DANCE
DANCEQUEST DANCE CHAMPIONSHIPS
ONSTAGE P.A. COMPETITIONS
BUNBURY EISTEDDFOD
AUSTRALIAN DANCE FESTIVAL - SYDNEY
CHANNEL 7 CHRISTMAS PAGEANT
WANNEROO AGRICULTURAL SHOW
LITTLE FEET FESTIVAL
JOONDALUP FESTIVAL
TELETHON
PLUS NUMEROUS OTHER CHARITY EVENTS & CORPORATE FUNCTIONS
ALL PERFORMANCE OPPORTUNITIES ARE OPTIONAL